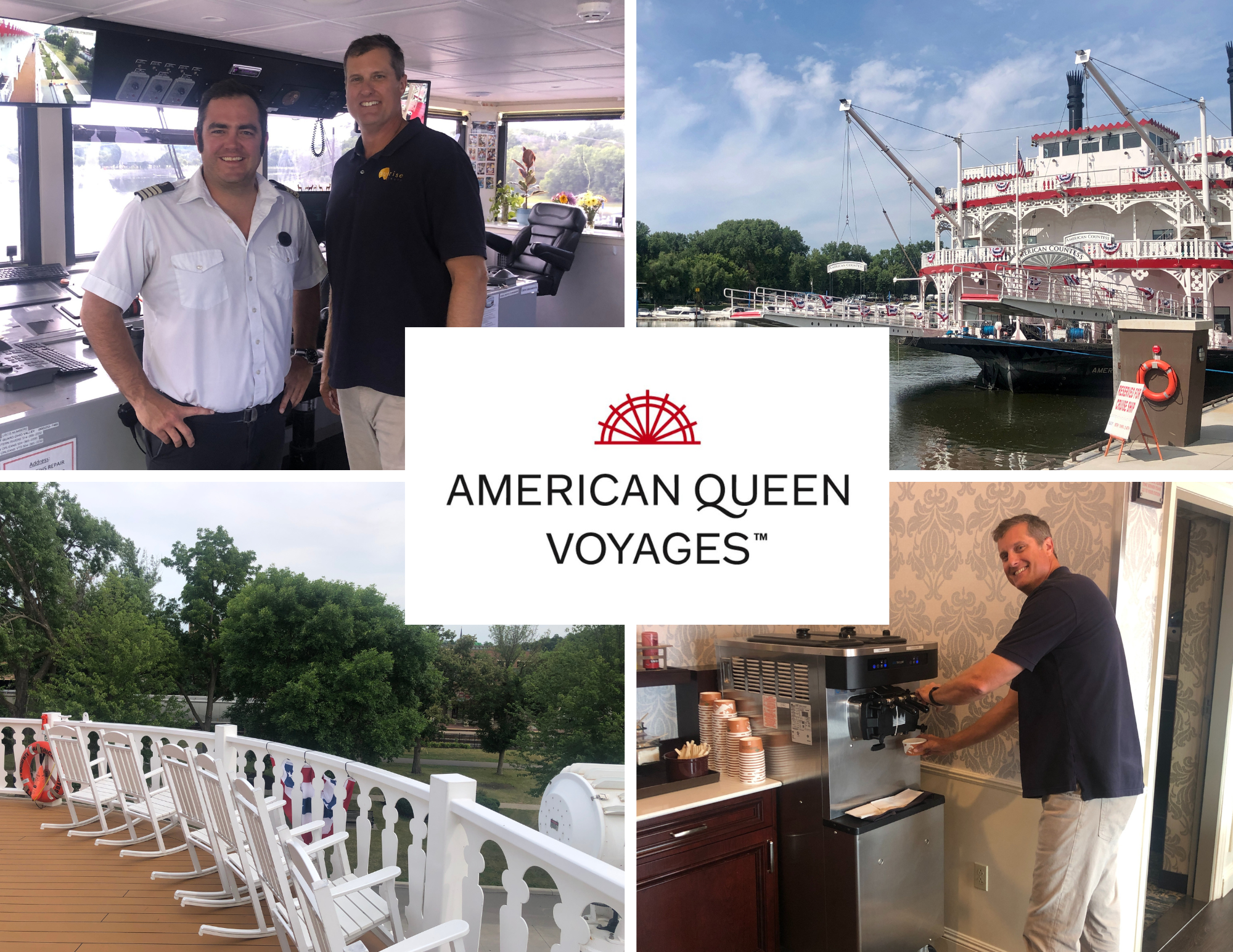 ---
Brent Dalrymple, Owner of CTD, Explores the American Countess Ship
From the desk of Brent Dalrymple
The American Queen Steamboat Company, rebranded as American Queen Voyages in 2021, has been cruising American rivers since 2011. I've always heard positive reviews about their cruises from people I respect in the travel industry, and travelers from CTD and sister company Sunrise Tours frequently ask us, "When are you going to offer a U.S. river cruise?" I'm happy to report that the time is next fall!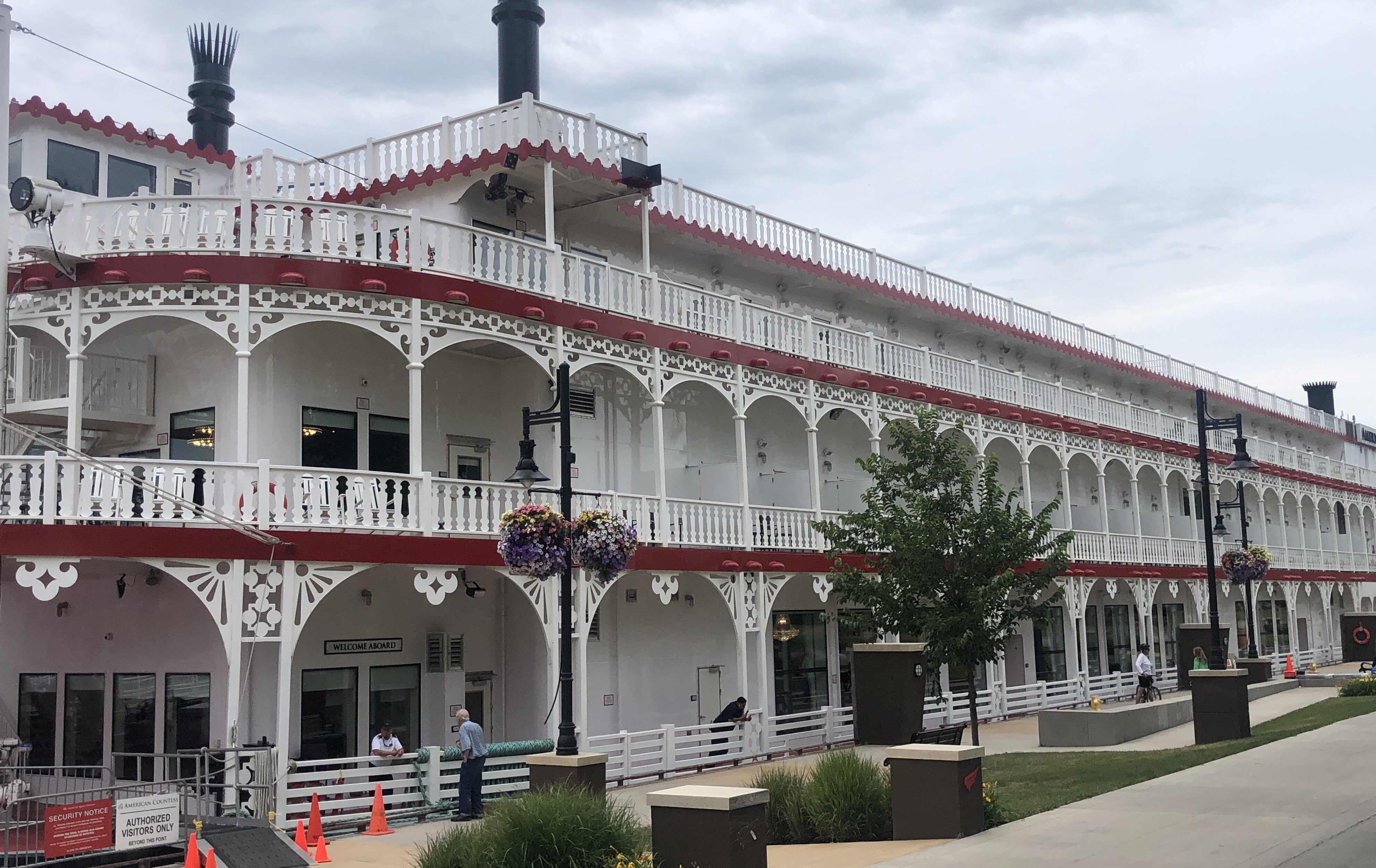 America Queen's VP of Guest Experience Jim Palmeri recently hosted me for a visit on the American Countess in Red Wing, MN. I can report that the vessel and the product is first class! Larger than a European river cruise ship (which are fantastic as well), the capacity of the American Countess is about 240 guests, which of course is still much smaller than giant ocean-going cruise ships that serve thousands. As a larger boat, the American Countess offers high ceilings in the Grand Lobby Dining Room and a theater with graduated seating for great viewing at nightly productions. Interestingly, Jim told me the Countess was originally a casino boat they cut down the middle and extended to add length and turn it into a cruising vessel.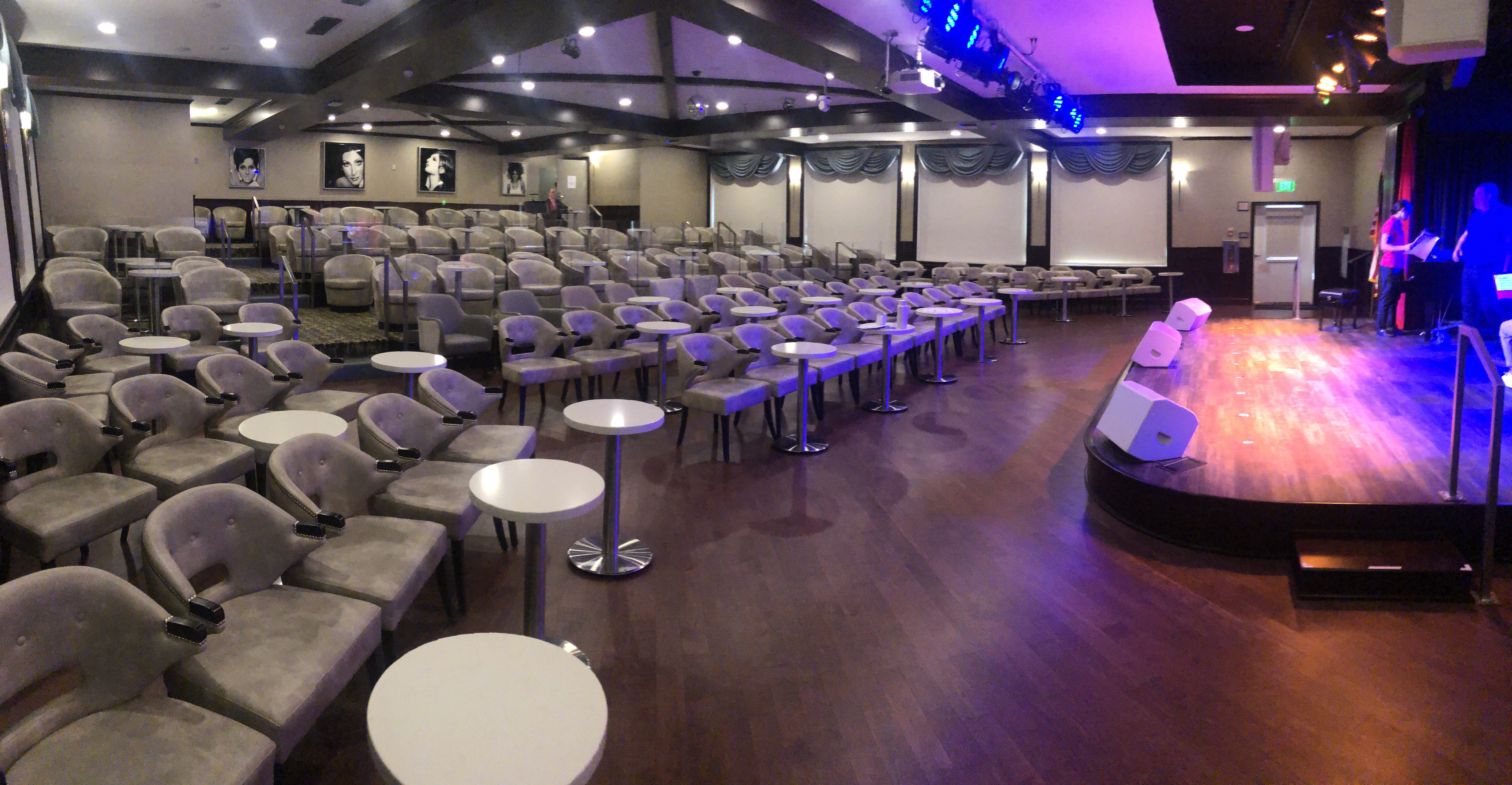 There are several comfy common areas on the boat. The Library has plush couches and chairs in which to read, play, or watch the world float by, and walls lined with hundreds of books. The Card Room has beautiful views out the stern of the boat and the Chart Room is the spot for optional daily talks hosted by the on board "Riverlorian," an expert in the fascinating stories of the Mississippi River and the towns along its banks. The Grand Lobby features high ceilings with classy chandeliers, a bar (drinks included!), and several seating areas in which to relax before a meal or a show. My personal favorite spot is Perks, a complimentary coffee and snack bar open most of the day featuring soft serve ice cream.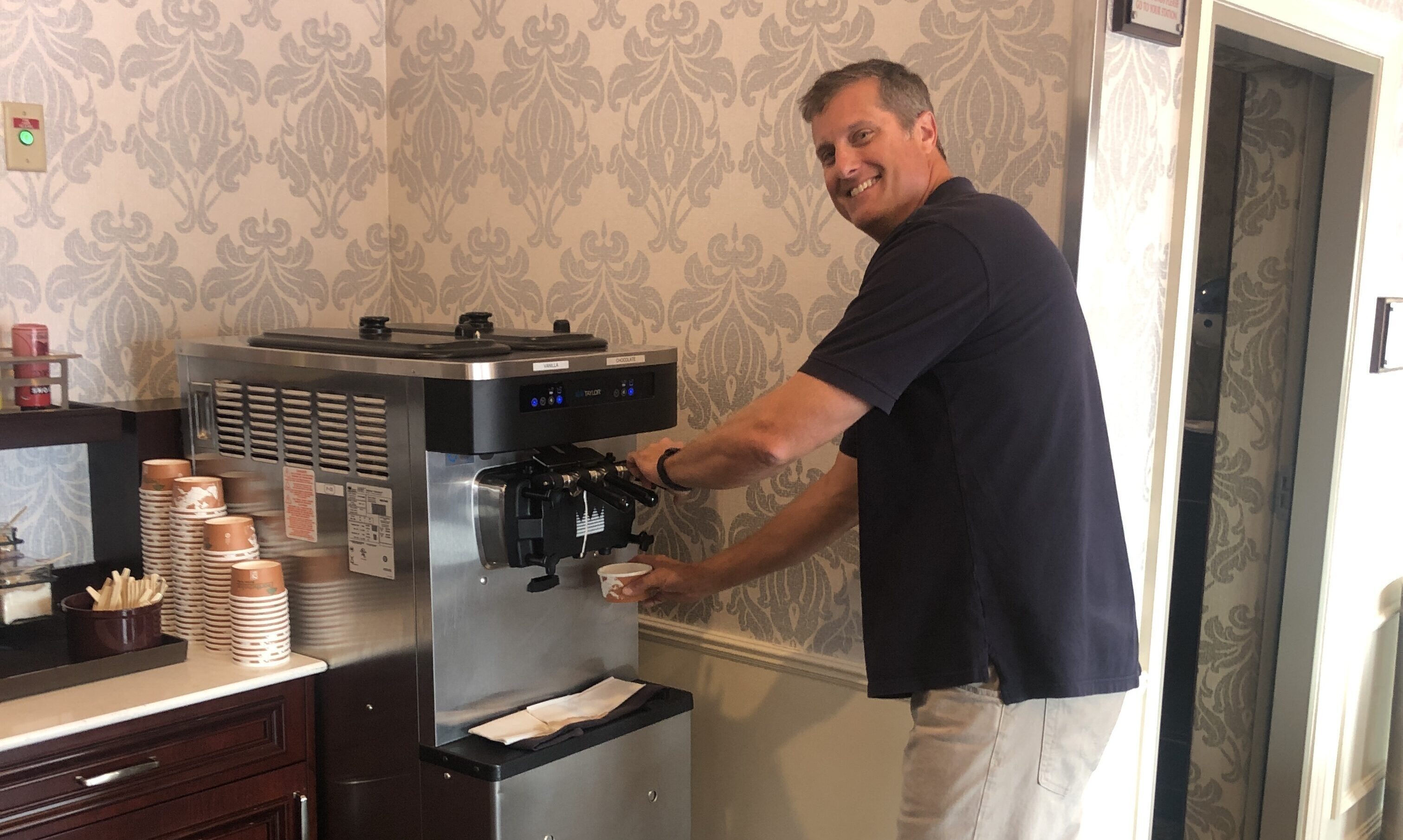 I stayed in a "Category A" stateroom, a spacious cabin featuring an ample sized bathroom and a private balcony overlooking the river. Daily housekeeping service was prompt, and the internet was speedy – surprising for a riverboat! Category B staterooms are about the same size as A with a shared balcony, and Category E staterooms are slightly smaller interior rooms.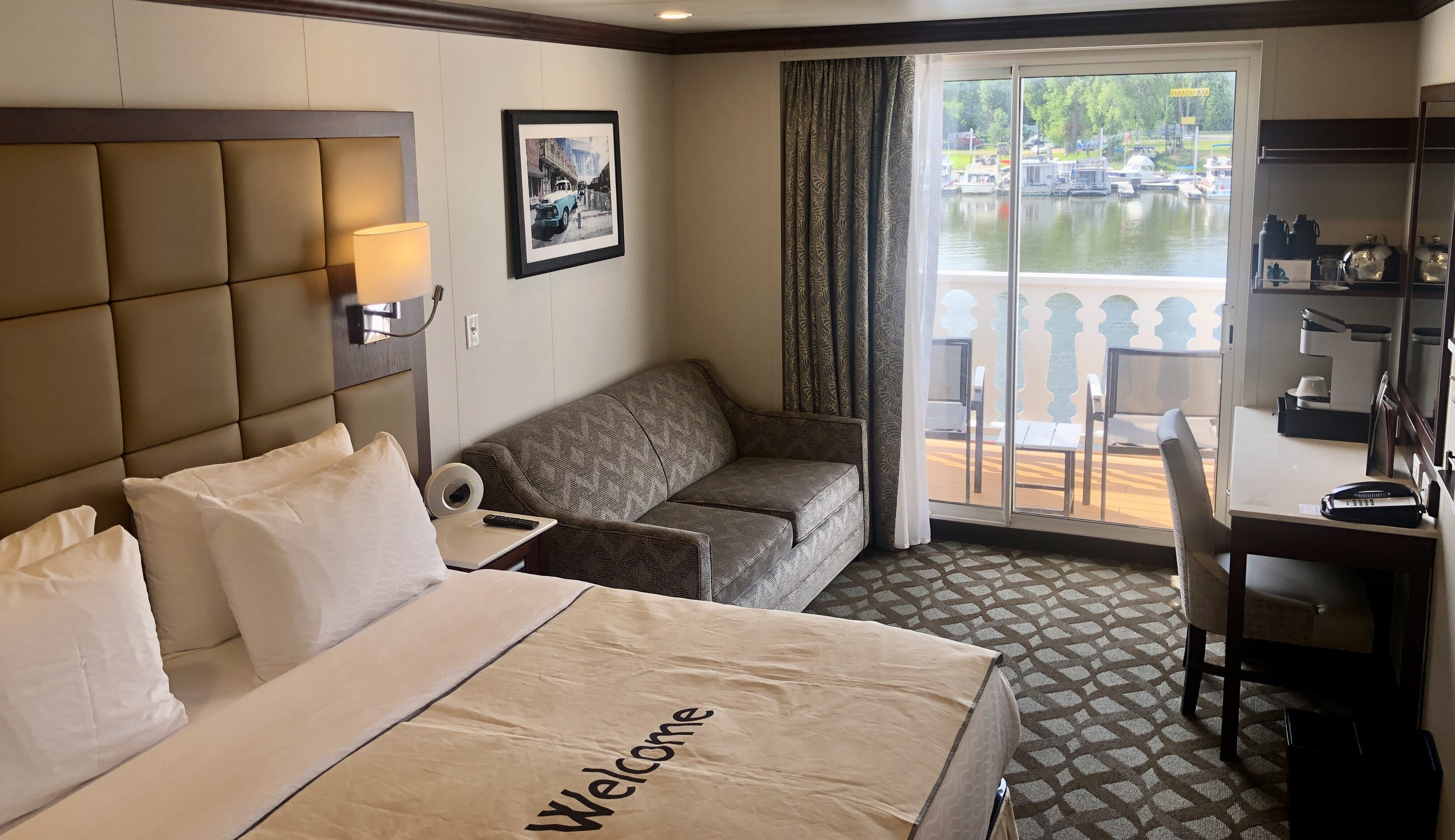 Three meals per day are included on the Countess, and you will not be disappointed in the fare! Enjoy attentive service and choose from several options on the menu in the Main Dining Room or visit the River Grill for a more casual buffet dining experience. Our cruise will feature nightly entertainment at 6PM followed by dinner at 7:45PM.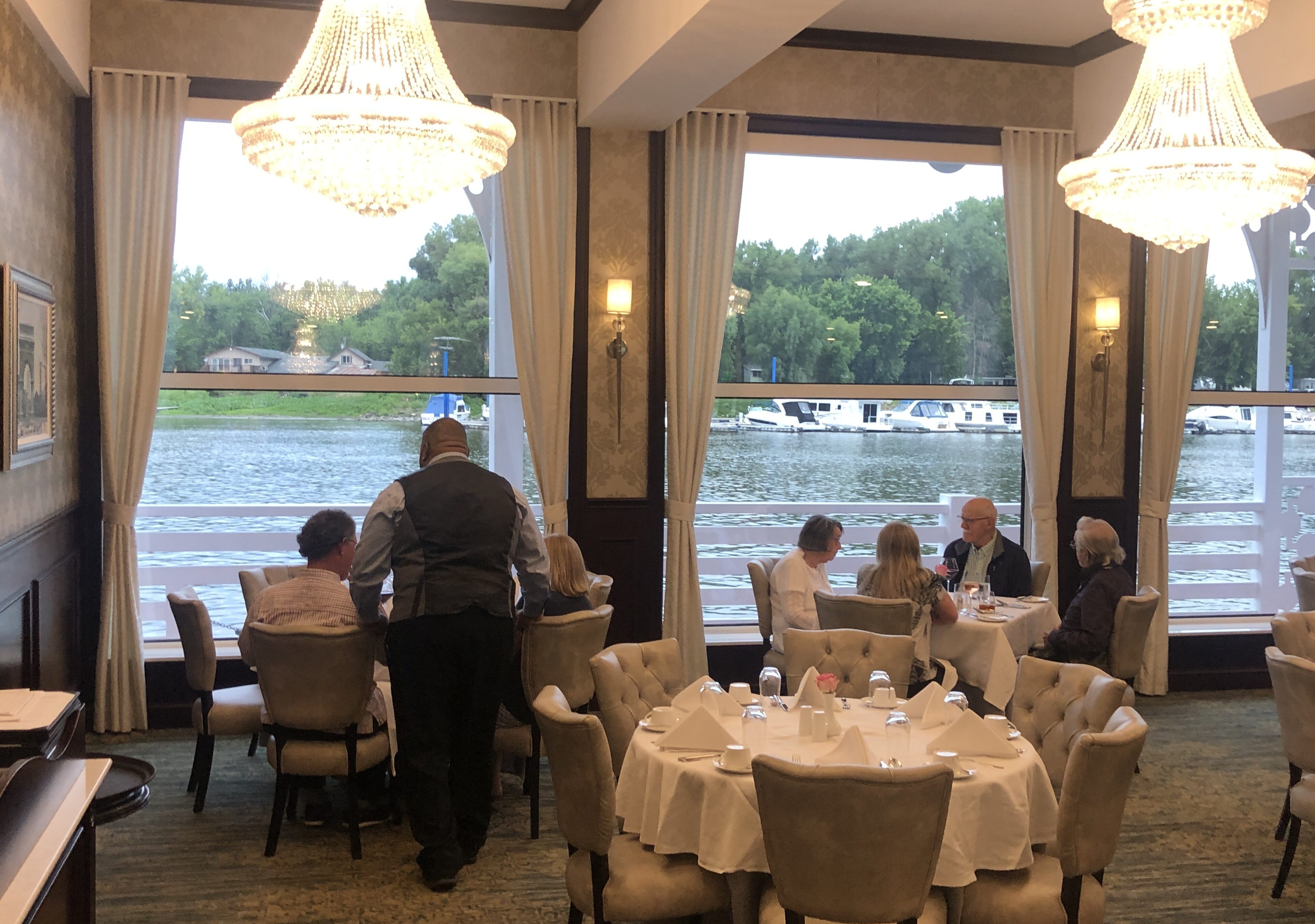 At each port, an included "hop on, hop off" tour is the best way to explore the town. You will visit a kiosk for a timed ticket (for example 8:30AM if you want to get the day started early, or 10:30AM if you want to sleep in a bit) to board a shuttle, which runs a circuit in town. The shuttle will make 3-5 stops in a circuit, and each stop features a highlight (for example a museum, shopping, or dining area) that you may want to visit. Stay on the shuttle for the whole circuit for a quick overview and you are back at the Countess in an hour or so, or stop at each point to explore and spend hours discovering a slice of American river life. There are also premium shore excursions (additional cost) available at each port town if you wish to explore a little further afield.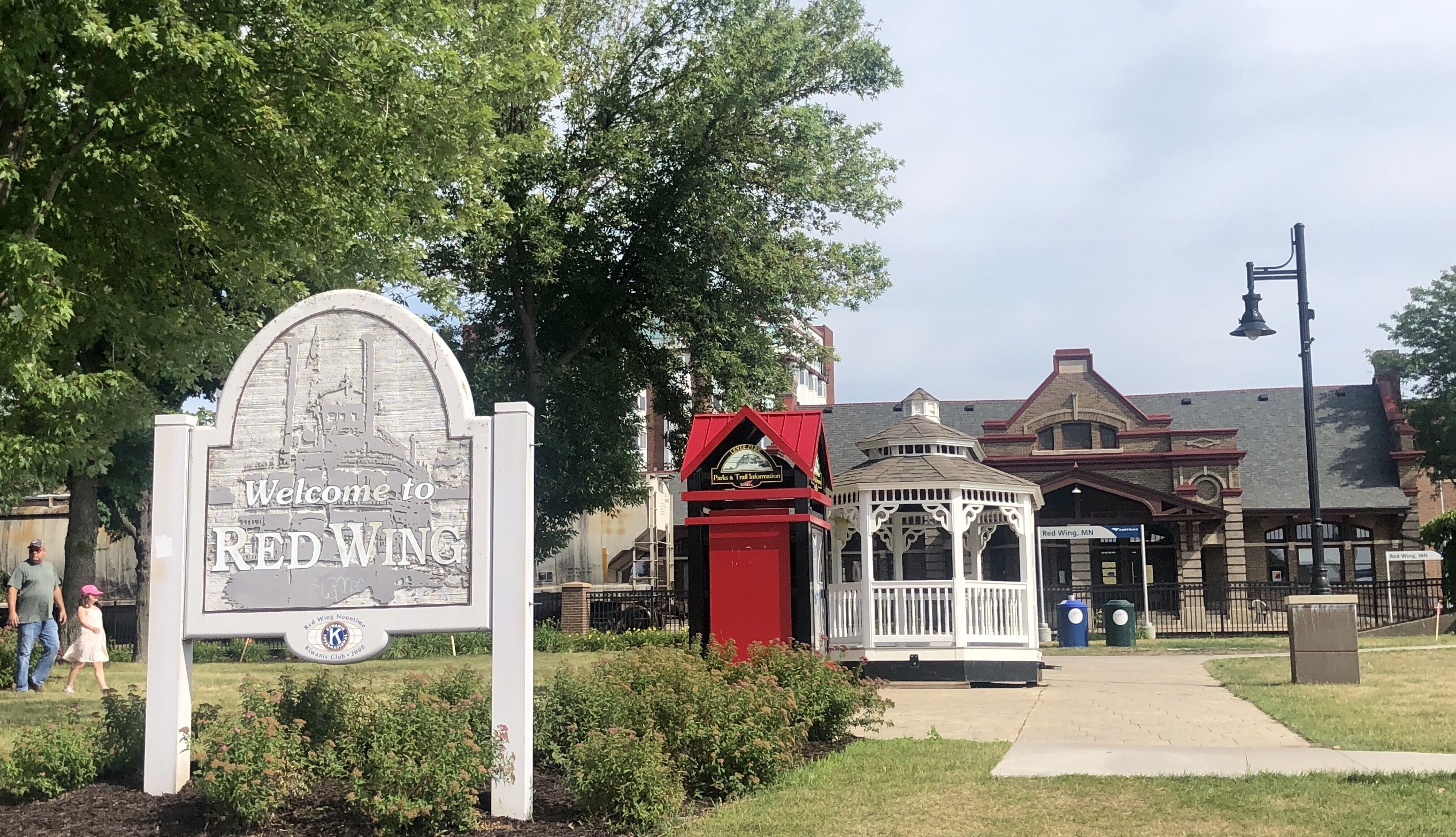 For guests from CTD and Sunrise Tours, we have reserved staterooms on one of the best-selling cruises American Queen offers; a fall cruise on the Upper Mississippi from St. Louis, MO, to Red Wing, MN, September 28-October 6, 2024.
Stay tuned for more information on this exciting new tour and travel alongside our friends from Sunrise Tours during this unforgettable river adventure!
---
Brent Dalrymple, Owner of Country Travel Discoveries
Back to Notes From The Road