COVID Response & Yes--we will be around for a LONG time!

Updated September 16, 2021

To our Country Travel DISCOVERIES traveling family,

In regard to our 2021 & 2022 tours: I want to ensure you that we are partnering with the National Tour Association and US Travel, and their Safety Task Forces, to help our tours run in a safe environment.   Here some details as to how we are planning to safely execute our tours:  Health and Safety in Preparation for Tour  
I also would like to assure you that Country Travel DISCOVERIES will be around for a long time.  Since our inception, we have put away reserve cash for a "rainy year"...in fact, for more than one "rainy year".  In the travel business, downturn's like this happen from time to time...we were ready to handle this, and we are just fine. 

Our 2022 Electronic Catalog is available by clicking here:   https://www.countrytraveldisco....    Once at our site, simply click on "View our 2022 Digital Catalog". 
In addition, you can now request a printed version by visiting this link: https://www.countrytraveldisco...
We look forward to hosting you on a Country Travel DISCOVERY tour in 2022!

Kind regards,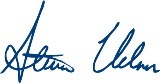 Steve Uelner
President