2022 COVID-19 Response

To our Country Travel DISCOVERIES family,

While our world is continuously changing, CTD's dedication to traveler safety is as steadfast as ever.  We are committed to enhanced safety measures and procedures that will be incorporated throughout our 2022 tours.
Travelers must not travel if they are sick or if they have been around someone with COVID-19 in the past 14 days.  Additionally, all travelers in 2022 must be vaccinated and will be required to sign attestation as proof of vaccination.  Masking while on a CTD motorcoach is optional, but travelers are required to abide by the latest travel requirements for their destination.
Please be aware that as the pandemic eases, travel restrictions may be lifted and our processes may continue to evolve as the year moves along.  If you have any questions, please call us at 855-744-TRIP (8747).
We look forward to hosting you on a CTD tour in 2022!
Happy Travels,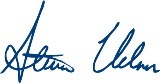 Steve Uelner
President