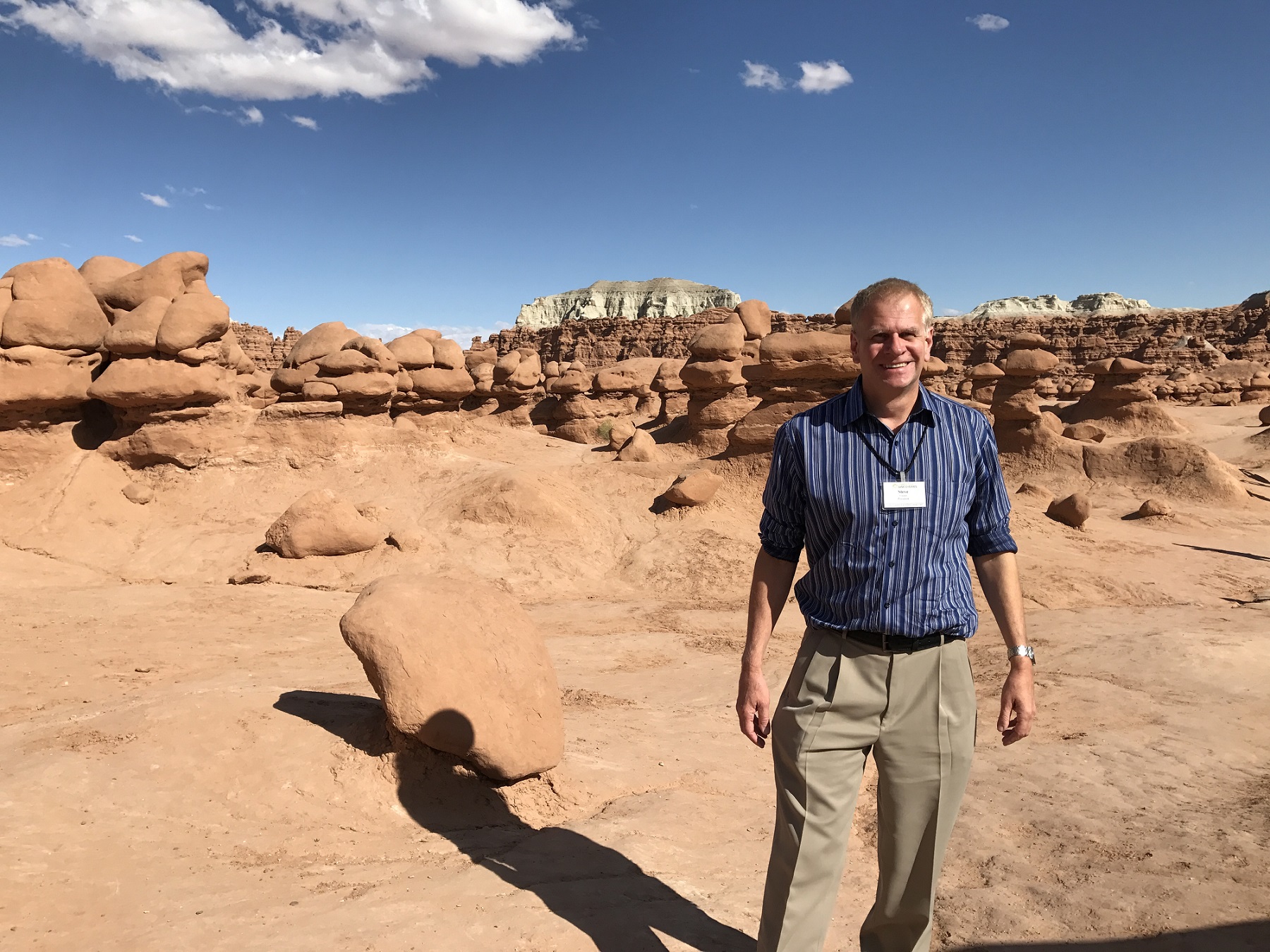 Country Travel DISCOVERIES' founding president and owner, Steve Uelner, has over 30 years in the Group Tour Business.
He served as long-time Director of World Wide Country Tours (WWCT) in Greendale, Wisconsin. In 2012, WWCT's parent company (Reader's Digest) decided to exit the travel industry, at which time Steve decided to continue the business. With friendly cooperation from Reader's, Steve and the WWCT team were able to seamlessly close on a Friday afternoon, and open the following Monday—maintaining the same products and customers.
Rebranded as Country Travel DISCOVERIES, the company—now located in Elm Grove, WI—has grown each year. From medieval German hamlets to rural Iowa, Greenland fishing villages to the tip of the Florida Keys, its planners continue to ply back roads in search of off-the-beaten-path routes and unique locals-only stops.
Away from the office, Steve and his wife Lori reside in nearby New Berlin, where they raised their two children, Megan & Brett. Lori is a pediatric nurse at Children's Hospital of Wisconsin, and volunteers at its Ronald McDonald House, a facility that houses parents in need while their children are at the hospital for long-term care.
At home, they enjoy their golden-doodle (Murphy), biking, and attending local theater and sporting events. Steve is also a railroad buff—and when time allows, enjoys photographing trains.