What the Group Leaders Say About Working with CTD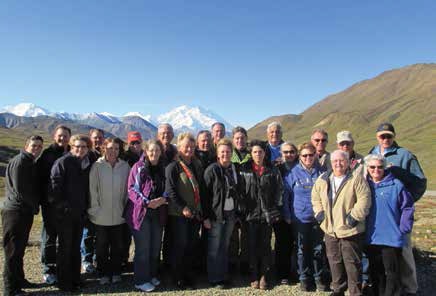 Country Travel DISCOVERIES has loves to work with groups of all types and sizes! We take pride in providing distinctive, thoroughly planned and well-run tours for church groups, academic societies, family reunions, senior activity center and bank incentive clubs, and more.
Here are just a few of the successful group leaders we've been privileged to help go where they want to go!  
"The KARL Graduate tours (pictured right) keep us domestically and globally engaged. Country Travel DISCOVERIES is our go-to tour coordinator and service to make our travel experiences memorable. Whether studying a historic moment or place in time, or reviewing present day economic drivers and social circumstances, Country Travel DISCOVERIES knows how to present a destination's challenges and opportunities...Thanks to CTD's hard work to match great tour packages to our travel ideas, we look forward to a long running partnership."

—Jack Lindquist, Director, KanzaaQuest and KARL Graduate Program
"Our group has traveled with Steve and his staff for the past six years and have enjoyed excellent service from the office staff, along with wonderful tours. We have had superior tour guides who have taken care of every need. We find Country Travel DISCOVERIES small enough to give personal service and large enough to take us where we want to go."

—Tonya Meyer, Director, Bluffton Senior Center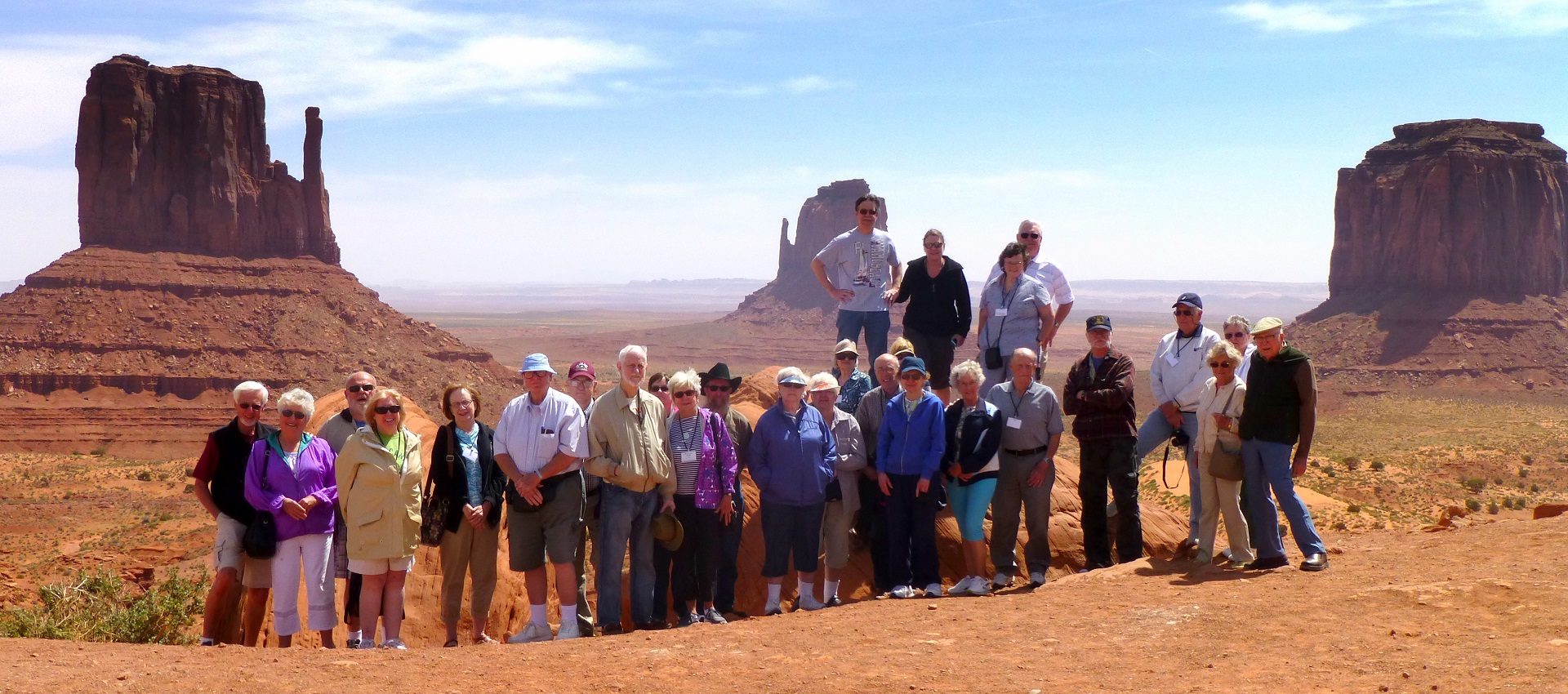 "It has been my pleasure
as a tour group leader to work with Country Travel DISCOVERIES. Every person in the company works to make sure that they give you the highest quality of service.
They always deliver what they promise!"
—Barbara Johnson, Texas Travelers
"The tour was wonderful, weather was perfect, driver and guide really good. Couldn't ask for more and most of all my people were very pleased...There were many for whom it was the 1st time on a groupo tour. All of my 1st time group travelers said they would do more group tours--not one was unhappy. That's a good thing! Thanks for a beautiful trip."

—Patti Fitzpatrick, Director, Pathways with Patti
"I've traveled with Country Travel DISCOVERIES several times and [their tours] are always well planned. The directors have always been knowledgeable and 'one of us'."
—M.C., Group Traveler on Oregon's Natural Wonders
"This tour surpassed my expectations. All the details were well planned. The tour directors are always knowledgeable, calm and polite. Everyone at the hotel was courteous, the location was delightful, the food was excellent. The group is asking where we can go next! Thanks Steve for providing a memorable trip."
—P.B., Wisconsin, Tudor Oaks/Community United Methodist Church Group Member on New York, New York!
"I wanted to let you know that the trip we just took was amazing! I wouldn't do anything differently! You did a super job of putting everything together. I heard many comments about how everyone enjoyed all aspects of the tour. Sue Orr was an excellent tour guide. She was a real asset to the trip...Thanks for all you did to make it smooth and enjoyable."
—Sue Sheets, Fitchburg (WI) Senior Center Travel Committee