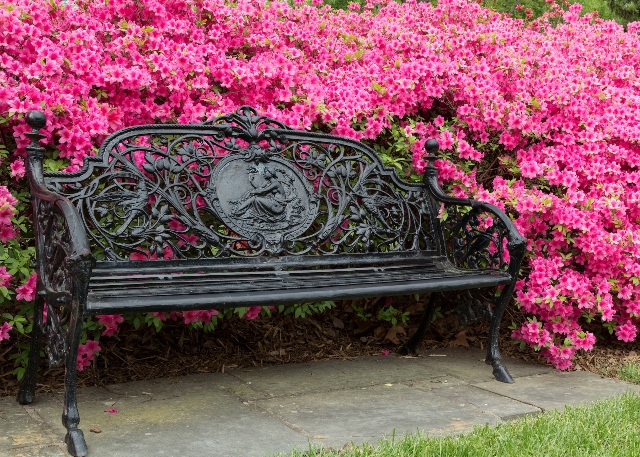 ---
Travel Experience: The Happiest Valentine
Nov 21, 2017
The Gift of Travel and the Key to Happiness
In 2004, researchers from UC-Boulder and Cornell conducted an expansive study on money and happiness for Northwestern Mutual Financial Network. Money, it turns out, can buy happiness…but not in the way we might think. Apparently, what you buy counts, and people claim to be happier when they invest in meaningful experiences rather than material things. Unlike a new iPad or TV or earrings, such experiences as travel, learning, or social action don't lose their novelty, depreciate, break or become obsolete.
The findings give food for thought about the shallow, fluffy ways our commercial culture drives us to recognize Valentine's Day. Candy sweets or silly lingerie, sprays of cut flowers or glittery jewelry? These may be fun and even heartfelt in the moment, but their happiness value is low…and fleeting.
Think "Diamonds are forever"? How about a bucket-list experience seeing hundreds of hot air balloons fill the skies above Albuquerque, a towering glacier in Canada, the midnight sun over Iceland, a patriotic evening ceremony at Mt. Rushmore, or the spectacular first glimpse of the Swiss Alps? The geologic wonders of the Grand Canyon; Alaska, the "last frontier"; floating among Europe's most beautiful cities down the route of emperors and kings, on the Magical Danube; Costa Rica's precious, endangered rainforest – these experiences of a lifetime don't "get stale".
And they can change you. For me, it was open-air camping on safari in Kenya's Masai Mara, visiting holy places of three major religions in Old City Jerusalem, or a peaceful dawn trail ride to a cowboy cookout breakfast in Bandera, Texas – transformative moments enjoyed with people I liked.
And no one can ever take them away.
Of course, such grand Valentine's gestures may not be in reach for everyone. But that's the thing about investing in experiences: size doesn't matter. Whether it's a life-changing foreign adventure or a quiet bed-and-breakfast getaway to Door County (or Cape Cod, or Napa, or the Outer Banks), enrolling in ballroom dance classes or subscription tickets to entertainment you can share throughout the year…
What better way to say "I love you" and make your Valentine truly happy than the gift of shared experience that's personalized, different and real?
Try it this year. You'll be glad you did!
Originally appeared in slightly different form in the Elm Grove News-Independent Newspaper.
Back to Blog