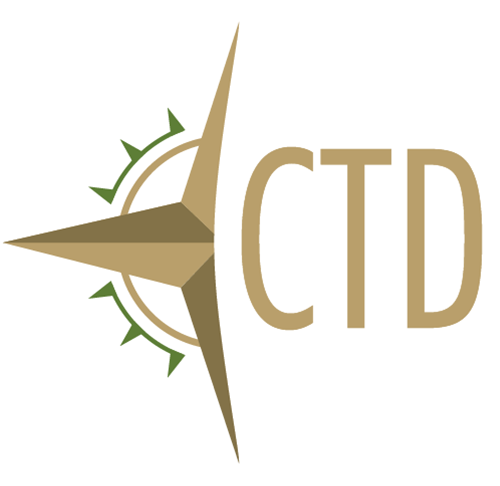 ---
Tips for Traveling Safely
Nov 07, 2017
Know You're Safe – and Have a Great Trip!
Has the time come for you to book that next great trip? Will it be to Europe, Central America or some other distant destination?
You want to see the world. But you also want to know whatever foreign travel you embark upon is safe. It's a fair question: Just how safe is foreign travel in 2016?
Amazingly safe, say travel experts.
Experienced travel organizers like those at the Elm Grove-based Country Travel DISCOVERIES take the long view – and what they say is the practical view – on travel in a sometimes-turbulent world.
Keep Perspective
"It's not as turbulent as people often think," says CTD owner Steve Uelner. "When you've spent decades organizing group travel around the globe, you develop a perspective."
Be aware of the hot spots, yes, but you can relax when dreaming about most foreign travel.
"We're all so aware of trouble that does exist out there, but it's actually quite confined. The most popular destinations are in reality very safe."
That's what Uelner and his staff communicate to people who express concern about overseas travel.
The travel experts at independenttraveler.com agree: "It's natural to wonder about safety at times, yet the fact of the matter is most of the world is not dangerous. Quite the opposite. There are some desperate places and people, but these are a minority."
The odds of a person dying as a result of terrorism overseas or in the air are 1 in 20 million, says famous globe-hopper Rick Steves, host of Rick Steves' Europe, PBS's longest-running travel series. Compare that statistic to another not-so-pleasant thought – your odds of being killed by gunfire in the U.S.: that's one in 32,250.
"Many of the people we serve are seeking to make themselves more aware," says Uelner. "Seasoned travelers use the resources provided by U.S. State Department at www.travel.state.gov. That's a good place to start to educate yourself."
In many cases, activity you want to avoid is actually confined to a particular region, while the rest of the country is perfectly safe. For example, there's violence in specific Mexican pockets, but a destination like the Riviera Maya remains extremely safe for tourists.
Keep in mind situations change, too – so the vague recollection you might have of unrest in outer Mongolia may be a thing of the distant past.
Prepare Yourself for a Smooth Trip
Once the would-be traveler decides what trip is right for them, they can set the stage for a relaxing, worry-free holiday by taking care of a few personal details in advance.
"Make photocopies of passports, airline tickets, credit and debit cards, and email them to yourself," says Stewart Ikeda, Director of IT and Special Projects at Country Travel DISCOVERIES. "That way, if you need any of the information they contain, you can easily access it from any hotel or internet café."
Protect your home while you're away, too. Leave a car parked in the driveway and the outside lights on. Don't advertise your home address on your luggage tags, and wait to post those amazing travel pictures to Facebook until after you're home.
"People are excited to share pictures and experiences in the moment, but we like to remind them to wait," says Ikeda. "Don't advertise your absence."
Benefits of a Good Tour Operator
Electronic communication in 2016 makes it easier than ever to book your flights, find your own hotel, even scope out the most enticing dining spots. But, says Uelner, for travelers seeking ease, security and peace of mind, an organized escorted tour simplifies the entire process, making it that much easier to segue into relaxation mode even in advance of a trip.
"Anticipation is one of the most wonderful things about traveling," Uelner says. "What an experienced tour operator gives a client is peace of mind. Knowing in advance that everything's been thought of for you, it feels safe and secure. You can commence relaxation that much sooner."
Advisors suggest that anyone considering using a tour operator should make sure they have an excellent travel protection plan, covering everything from trip cancellation and missed connections to loss of luggage and identity theft assistance.
For more travel tips, visit CountryTravelDiscoveries.com or call them at 855-744-TRIP (8747).
By Becky Steimle
Back to Blog