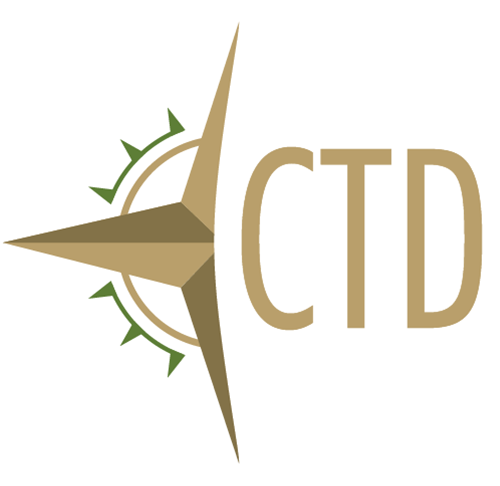 ---
Get Off the Beaten Path with a Group Tour
Nov 07, 2017
Yes, Even Today's Independent Boomers Can Benefit from Professionally Organized Group Travel
My in-laws are both in their 60's and will retire later this year. After decades of the nine-to-five grind, they are eager to see the world and have adventures they've always dreamed of.
"We're going to paint, rent an RV and head north to see the Northern Lights, visit all the National Parks, take dancing lessons, visit the shooting range, and even start a blog about our travels," my father-in-law told me during a recent visit. "This is our time to try out all the things we've always been meaning to do."
One aspect of travel that's especially important to them is "getting off the beaten path."
"I've spent many years in airports, corporate hotels, and meeting rooms. I've seen very little of the countries I've visited at the local level," said my father-in-law. "We really want to see local culture, talk to people who live and work in the places we visit, and get off the beaten path."
"Group Tour Types"?
Curiously, though, when my in-laws hit the road, they plan on making on all their own travel plans. I suggested that joining a group tour might save them time and hassle. And yet, like many active Boomers, they just don't consider themselves "group tour types". But what does that mean today?
With so many boomers ready to travel, tour operators have to be sensitive to this resistance and adjust their approach, says Steve Uelner, President of Country Travel DISCOVERIES in Elm Grove, Wisconsin.
"I'm 52 and consider myself an independent traveler," Uelner notes, sympathizing. "But, when I took one of our tours as a regular passenger recently, I found the week to be relaxing, invigorating, educational…and just plain fun!"
It's not only the relief of "leaving the driving, and all other logistics, to someone else," he says. "I experienced first-hand many unique aspects of our trips that I wouldn't have been able to arrange on my own. Listening to knowledgeable speakers, enjoying scrumptious meals exclusively prepared for our group, stretching out in luxurious modern coaches, visiting private family homes, farms and businesses in small communities, getting insight into local ways of life."
The Benefit of Local Access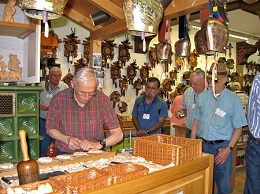 In fact, the group tour industry offers a diverse array of opportunities for my in-laws to get "off-the-beaten-path" and enjoy access to the kind of local-level experiences they seek, but would be unlikely to find on their own.
Country Travel DISCOVERIES' travelers, for example, may eat a hearty, homemade, farm-fresh breakfast in the home of a welcoming Amish family in Iowa. They meet local farmers, brewers, and craftspeople such as skilled clockmakers (pictured right) in the Black Forest and Nuremberg, Germany. They converse with Maine lobstermen while dining on the day's catch at a traditional New England bake. Or, take an early morning trail ride down to breakfast at an authentic, family dude ranch in Bandera, Texas.
Trafalgar Tours lets music fans talk to a Beatles expert in Liverpool, England or learn about Janis Joplin, Jimi Hendrix and other Sixties icons from a local expert in San Francisco. ToursByLocals.com takes tourists behind the scenes in Maui to talk to hula dancers, local farmers, surfers, slack key guitarists, and others.
Unusual Ways of Seeing
A train buff himself, Uelner observes that joining a tour can often free you up to explore by many different modes. His company's Alaska & the Yukon tour, for instance, lets you see the "Last Frontier" by plane, small catamaran, double-decker train, oceanliner (pictured right), Explorer Coach, air tram and helicopter. Another specialty company, Beau Wine Tours, offers a romantic (and safe) way to explore wine country via its Napa Valley Wine Train.
These are just a few of the amazing travel options that today's tour companies offer folks like my in-laws. They're working hard to plan local adventures that offer you unique insights, unforgettable experiences, and surprising adventures. So, before you write off group travel, remember that tour companies know you want to head off the beaten path – and may be your best bet for getting you there.
By Jamie Pacton
Back to Blog