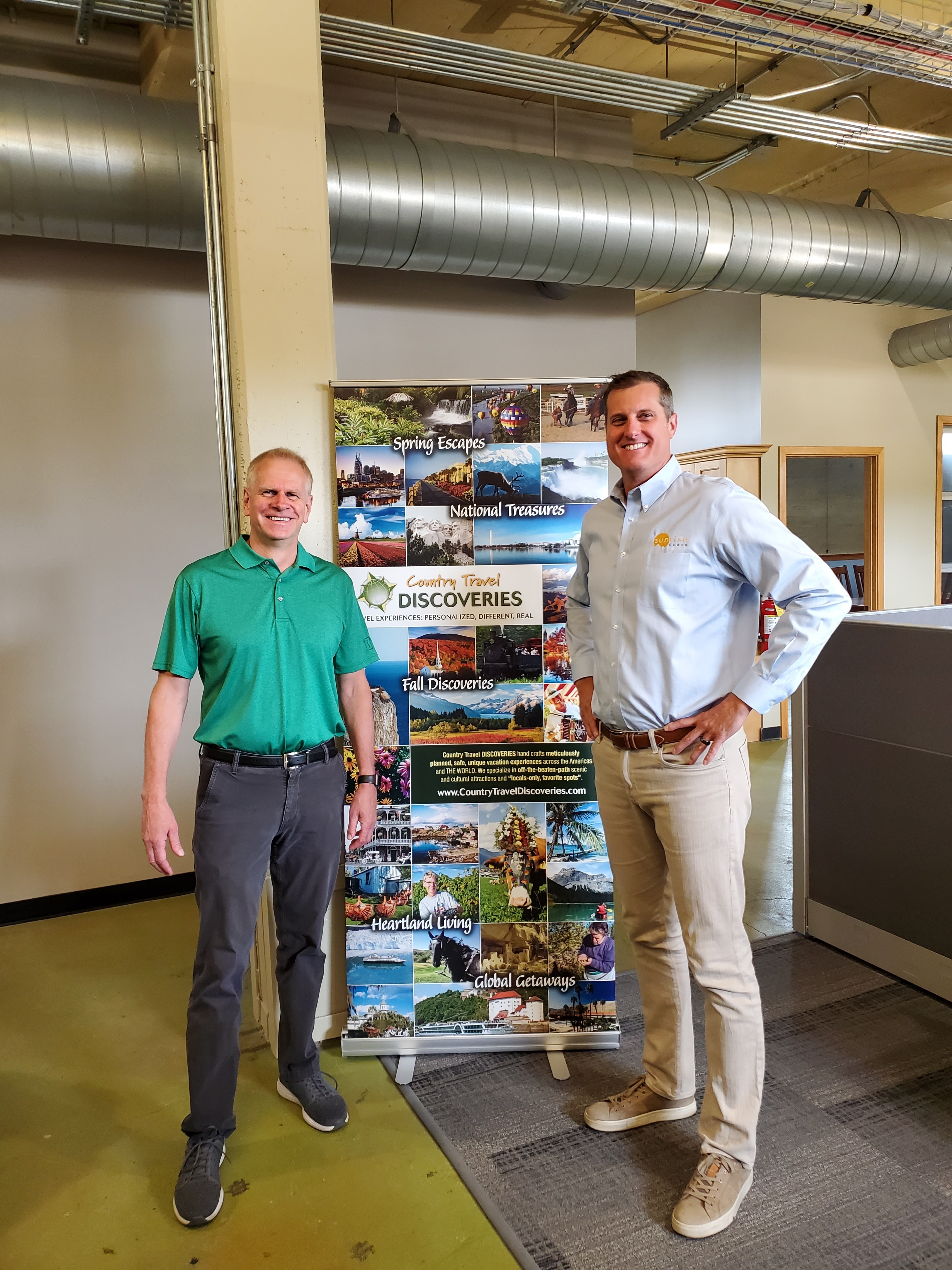 ---
Country Travel Discoveries & Sunrise Tours Form New Partnership
September 17, 2021
I'm very excited to announce a new partnership with my good friend Brent Dalrymple, and his company Sunrise Tours out of St. Louis.
Brent's team has provided tours throughout the United States, Canada and overseas for the past three decades, and just like us, has a very loyal traveling audience. Brent and I have shared ideas and concepts for years—I value his opinion and knowledge as much as anyone in the industry.
What does this mean for you? Additional trip offerings! CTD and Sunrise are partnering to offer trips like a visit to Quebec (our Crème de la Crème tour), a France/Lyon River Cruise Charter, Ireland for St Patrick's Day, Tracing the Trail of Lewis & Clark, Small States by the Sea, and The Magic of Yellowstone at Winter. Each of these unique trips are described in the pages of the catalog you're holding right now.
And, we'll be working together over the next year to develop more exciting itineraries! Both Brent & I can't wait to dive deeper into this partnership.
Steve
Back to Blog