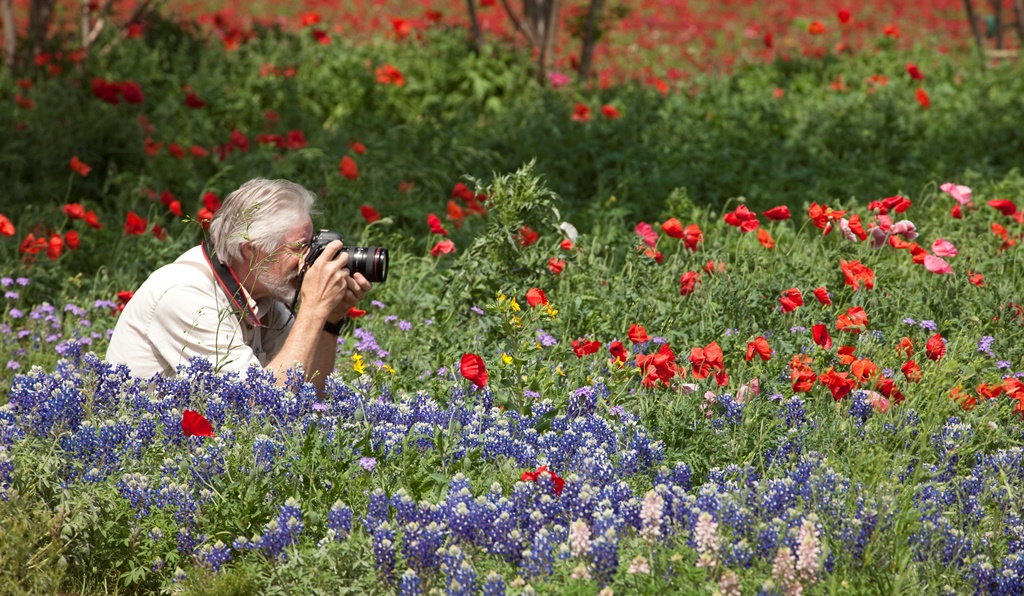 Photo Credit:

Wildseed Farms, Marc Bennett
---
2021 TOUR: Heart of Texas Wildflowers and Gardens
Mar 09, 2020
Travel with us April 13-19, 2021 on this previously private tour! The Milwaukee Art Museum Garden Club has opened up this tour to the general public and membership is not required.

Tour price includes all accommodations and deluxe motorcoach transportation en route, 13 meals, admission to all attractions, professional tour director and more.
BOOK NOW or learn more at www.countrytraveldiscoveries.com/TEX.
The Texas Hill Country comes alive each Spring with blankets of bluebonnets, Texas Indian paintbrush and more. Wildflower season is a big deal in this area of Texas, and we'll visit in April, the best time to view this colorful display.
We'll explore the tropical walkways, gourmet restaurants and rare boutique shops along San Antonio's famed River Walk, and hop aboard a private canal boat for unique views of the city.
Our visit to the city includes San Antonio's stunning historic missions and a walk in the footsteps of Davy Crockett, Jim Bowie and other immortal frontiersmen at the Alamo.

Here's some of the highlights and inclusions:
See Texas Wildflowers at the peak of their bloom in Hill Country
Docent led tours of San Antonio Botanical Gardens and Lady Bird Johnson Wildflower Center
Chef demo & dinner at Fischer & Wieser Specialty Foods
Cruise San Antonio's River Walk
Spend three nights along San Antonio River Walk
Tour Mission San Jose and Concepcion and the Alamo
Stroll through the recently refurbished Japanese Sunken Gardens
Visit the charming community of Wimberely and see the Wildflower Art Gallery
Behind the Scenes tour of Wildseed Farms, largest grower of wildflower seeds in U.S.
Double occupancy pricing is $1,727 per person; single occupancy pricing is $2,235 per person.
Call 262-923-8120 to sign up today!
Back to Blog